There are a lot of queries among users regarding surveillance hard drives for Network Video Recorder or NVR security camera systems. The surveillance-rated hard disk drive is also a security camera hard drive. It is mainly utilized for local security video footage storage, which is available around the clock. Nowadays, NVR or digital video recorder (DVR) possess their security camera hard drives. However, external hard drives are needed in DVR or NVR.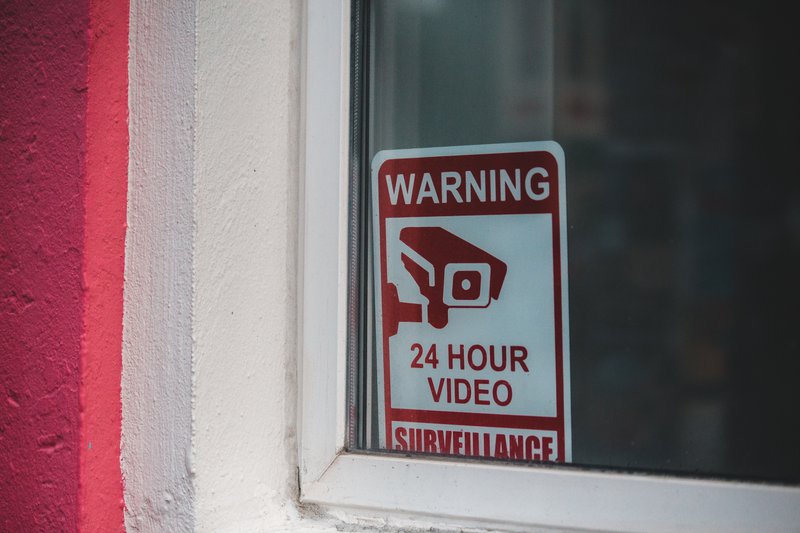 Let's say you are one of those who like to record surveillance videos 24/7 and prefer to save videos locally. In that case, it is ideal for you to have a security camera, whether it has an internal built-in hard drive or an external hard drive.
In this article, we have tried to cover up everything that pops into your head regarding security camera hard drives. So without further ado, let's get started.
Jump To Content:
TLDR
Surveillance HDDs are usually used for security video footage storage.
Although IP cameras nowadays have default SD cards, it is better to install another SD card.
Because the built-in SD cards of security cameras don't cover motion events while the camera is offline.
Recording an IP camera to the cloud is an expensive option.
Surveillance hard drives are better than PC hard drives for recording around the clock.
VideoSends provides you unlimited storage space for all your videos.
Recording Security Camera Video On NVR Or DVR Continuously
Using an NVR or a DVR is the most efficient video recording. Usually, they come with ample storage space (1TB, 2TB, 3TB). Besides, there is an option to install an external hard disk drive through eSATA on the NVR/DVR for more storage space. Recording videos to NVR or DVR means recording videos to your HDD. Hence, your HDD's storage capacity will have a significant influence on the length and type of your videos (24/7 recording or motion detect recording)
Network Video Recordings are efficient for getting your videos with audio. There are issues with audio recording in security cameras but not with efficient NVRs. Besides, NVR has its proprietary network to transmit the video. Hence, it won't consume your bandwidth.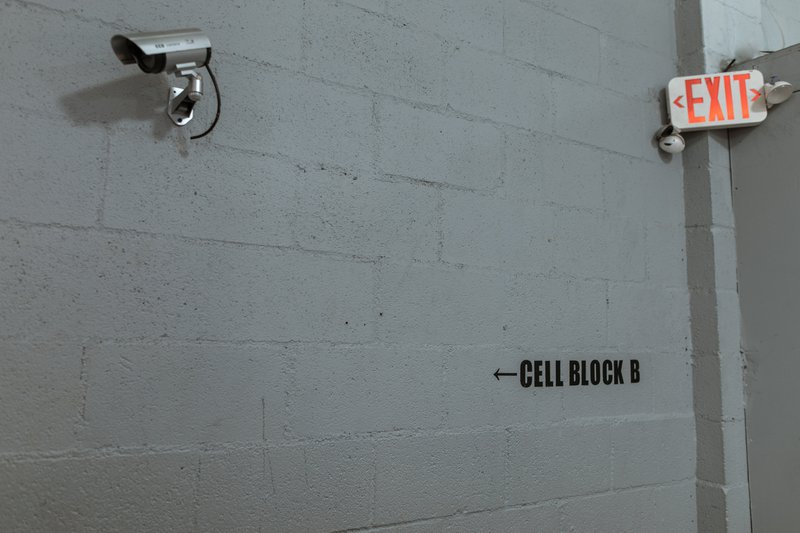 The security camera system will only connect to the Internet if you require remote watching on your phone or live streaming via a PC.
Follow these steps for continuous video recording to NVR/DVRs.
Connect your cameras to your NVR.
Ensure that the camera and NVR have a power supply to start communicating.
Connect your NVR to an HD TV or monitor that will display the setting screen.
Set up the video recording settings.
Set up the recording as your preference (24/7 recording or motion detection recording)
Now your surveillance camera is recording on the NVR. You can monitor the videos even when you are not around. Besides, you can export the video to an SD card and transfer it where you would like it to be saved. For live monitoring, connect your NVR with your router.
Recording IP Cameras To SD Card
Many IP cameras have a default 16GB or 32GB SD card. But most of them are for motion event recording. Therefore, your camera will only record the footage if there is a motion event.
Follow these steps for recording IP cameras into your SD card-
Ensure your IP camera has a default SD card and supports an SD card.
Connect your security camera to the network.
Run your surveillance camera or app from a PC within the same network,
When the software connects to your camera, set up the settings.
Recording IP camera to SD card is a default setting, yet make sure the option is selected.
When you record your IP camera to your SD card, it records the motion events even when the camera is offline.
Continuous Recording Security Camera Footage Online On PC
Recording your security camera's footage to a PC is the most economical way to record a security camera. If you cannot afford an NVR or DVR, check out the free surveillance camera software or app services. Instead of DVR or NVR, you can record the footage onto your computer. However, keep in mind that if you use your PC to record wired IP cameras or wireless surveillance cameras, you need to keep your computer running continuously.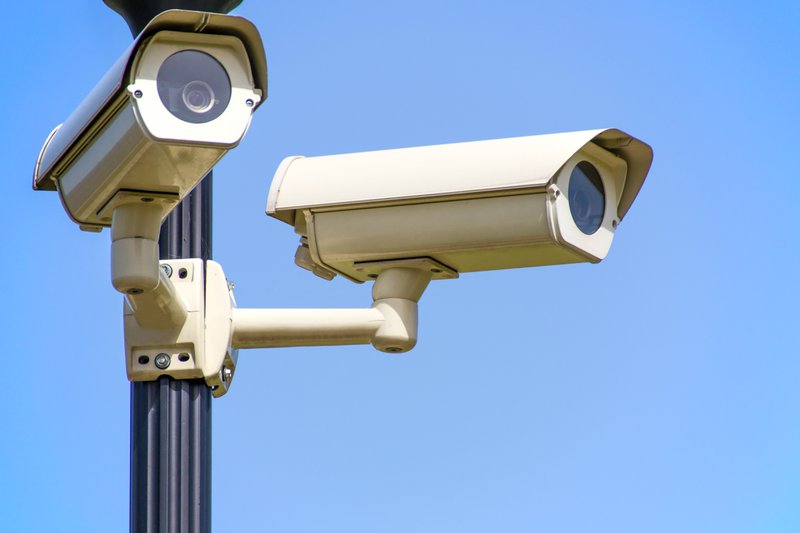 Follow these steps for recording your security camera to your PC-
Connect your security camera to the network.
Run the surveillance camera software or app on your computer. It should be within the same network as your security camera.
Go to the video recording settings and set it up according to your preference, i.e., 24/7 or scheduled time recording.
Choose the recording path to save your video footage.
Make sure that your software and PC are running continually. Shutting off software or PC will stop the recording.
Recording Surveillance Cameras On An FTP Server Continuously
To record a security camera from a distance, you can try to register to an FTP server by configuring the camera's recording settings. It is possible to record footage from most security cameras to a remote FTP server. That would be an economical method of ensuring that the security camera records round the clock. Of course, it would be preferable if your FTP server were located on the same network as the cameras.
Recording from a surveillance camera to an FTP server is quite similar to recording on a PC. You have to configure the settings on a PC using the software/app.
You can follow these steps to record your surveillance cameras to an FTP server continuously-
Start by connecting your security camera to the network.
On your PC (it should be within the same network), run the software or app of your surveillance camera.
When the software connects to your camera, go to the video recording settings.
Set up the video recording according to your preference. You can choose 24/7 recording or motion detection recording.
Choose the recording path on your FTP server where your video will be saved.
Note that your FTP server should be running all the time.
Recording A Security IP Camera To Cloud
Recording your video to the cloud is the most expensive way to record a security camera continuously. Cloud provides free storage, but that will not be enough for your requirements. You might need to pay a significant amount of money to get more hold of your videos.
However, if you still want to record your security IP camera to a hard drive, here are the steps you need to follow-
Choose a cloud storage service provider, iDrive, OneDrive, Google Drive, Nextcloud, etc.
Sign in and open an account.
Choose a plan that meets your requirements and fits your budget.
Follow your service provider's guide to record your security camera video to your cloud account.
PC Hard Drive Vs. Surveillance Hard Drive: A General Comparison
Many people have this common misconception that PC hard drives and surveillance hard drives are the same. But in reality, dedicated surveillance hard disk drives are more robust than desktop hard drives. Besides, you can also use a surveillance hard drive on your pc for gaming. However, this might impact the speed of your computer.
High-Write Workloads
While PC drives have multiple purposes such as storing, performing, reading, writing, and data transferring, surveillance drives are solely engineered to record videos (24/7✕365 days) and playback. Video and surveillance HDDs video streaming comes with better drive durability, media center, and video security applications. The firmware of these surveillance HDDs is built explicitly for streaming HD videos, capturing moments while streaming.
Reliability
In most cases, standard PC hard disk drives (HDDs) cannot endure continuous operation demands and do not offer the application-specific capabilities required to operate in surveillance contexts. On the contrary, surveillance HDDs are programmed to record data 24×7 from several sources. But PC drives may fail to do this since they are designed to run lighter workloads.
Low-power Profile
The low-power profile is a unique feature of video and surveillance HDD. It helps conserve energy, ensures cool operating temperature, and enhances system reliability while running continuously.
Cost
You are probably considering video drives to be more expensive than pc drives. But that's the best part. The cost difference between video drives and pc drives is only a few dollars.
What Can I Do If My DVR Hard Drive Is Not Detected?
New security cameras systems experience the following issues:
CCTV DVR hard drive not being recognized
CCTV DVR's external hard drive not being detected
Error in CCTV's hard drive
Loose SATA cable connection inside DVRs/NVRs
Incompatible HDD with CCTV's DVR/NVR
Insufficient power supply to CCTV's DVR and NVR system
You can solve the hard drive not detecting problem by disconnecting the cables between HDD and the DVR or NVR. Then reboot your DVR or NVR system. The problem is probably somewhere else if you do not see error messages after reconnecting the cables.
Using the wrong power adapter can also impact the functionality of your DVR or NVR system. Your eSATA or SATA power cable connected to your DVR or NVR's HDD cable should not remain loose. If your SATA power port is damaged or faulty, it can also hinder the functionality of your DVR or NVR system. If the problem remains, you should format the hard drive on the device or use a computer to format the HDD.
Can I Use An External Hard Drive Instead Of NVR?
You can use your PC to record surveillance video on a 3TB, 4TB, or 6TB external hard drive. There is plenty of video monitoring software available, and you can use anyone you like. Just connect your external surveillance HDD to your computer with a USB cable. However, note that some monitoring software requires a specific RAM. Besides, it would be best to have a good bandwidth for continuous recording and a little proficiency in networking.
Should I Choose A Security Camera Hard Drive Instead Of PC-Based Storage?
This depends on your requirements. Suppose you have more than four security cameras running continuously; PC-based storage is not something we will recommend. Instead, you should get a CCTV DVR or NVR with a dedicated hard drive. But if you only have two or three cameras, then PC-based storage will do it for you.
The Final Call
Feeling overwhelmed? Recording won't be difficult if you use the right tool.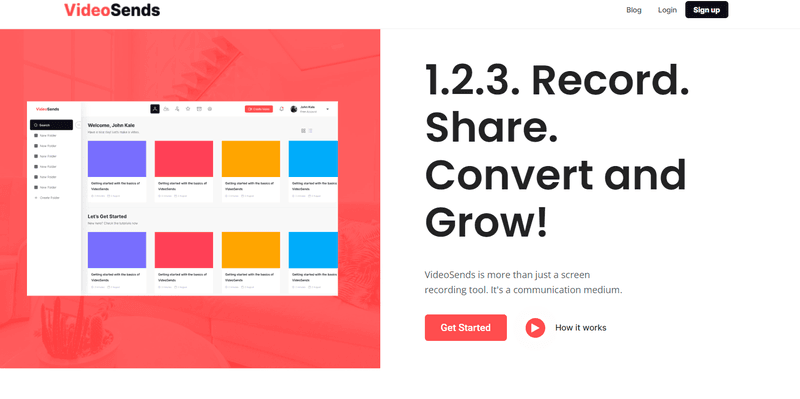 VideoSends is an excellent software with all your video recording needs. With unlimited storage options and tons of editing facilities, VideoSends helps you to camera directly from your browser. Without the hassle of installing any software and updating it from time to time! So what are you waiting for? Sign up and record your videos with VideoSends.