Well, haven't we all been through that phase where suddenly our iPhone stops screen recording? The struggle is real, especially when you don't know what went wrong. In most cases, it is easy to assume that there is a limit to the time that you can screen record on iPhone. But is there, though? That brings us to the question at hand: How long can you screen record on iPhone? Let's find out!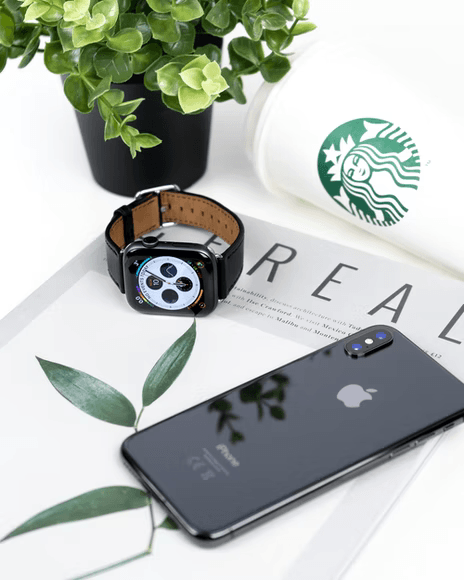 Table Of Contents
TLDR
Often a predicament to screen recording on iPhone is that the duration limit is unknown. Therefore, the article clarifies exactly how long you can screen record on iPhones.
In this time and age, screen record is almost a necessity that serves both the personal and professional world.
However, the screen record's duration depends on the storage space available on iPhone.
In any case, with external software, the process can be further simplified, and the results can be improved too. Therefore, the article recommends a few such services for readers to choose from.
Screen Recording On iPhone: Why Is It Important?
Screen recording is the feature that lets you capture the content displayed on your screens. This article talks about screen recording on iPhones specifically. Thankfully, iOS 11 introduced the screen recording feature for its users. However, if this doesn't work, you can always screen records using external apps/software.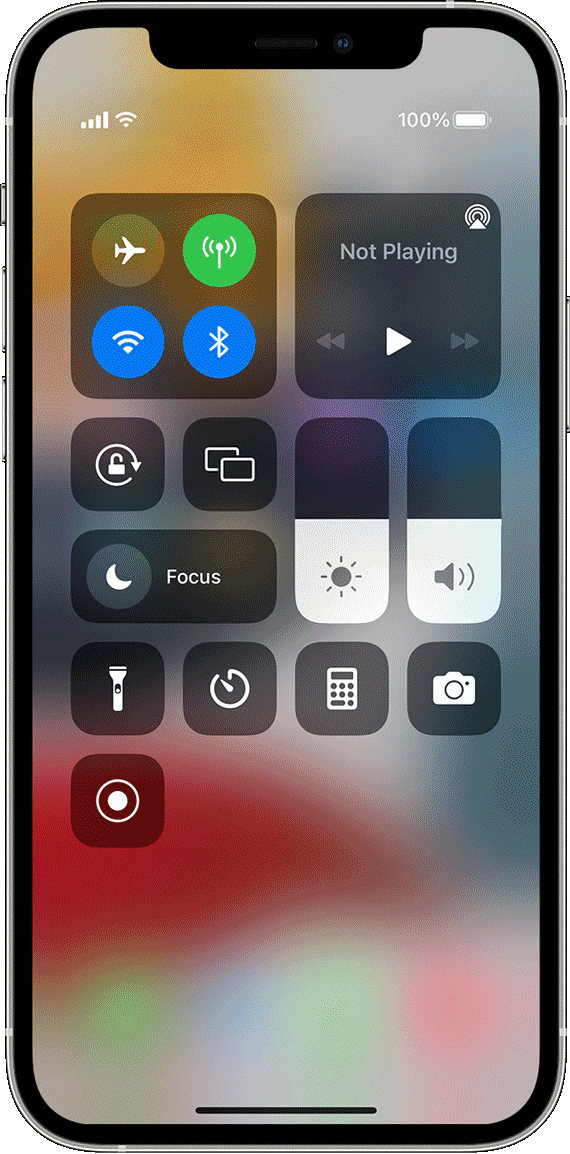 To capture the screen on your iPhones at any given time is indeed a blessing. Screen recordings can come in handy for multiple purposes. The chances are that you are already familiar with the uses. However, we have compiled a shortlist to give you an idea of how far the dice roll.
Creating Tutorials and Feedback Videos
Suppose your colleague made a presentation for you to review. How awesome would it be if you could directly record the display along with a webcam capture explaining the mistakes? And with one go, you are not only creating feedback for one person. You can use this recording and continue designing feedback videos and informative content, like tutorials.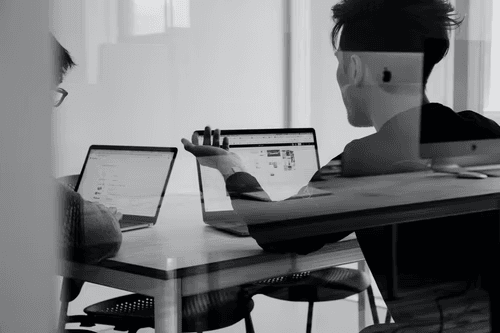 This works great for people in managerial positions, where they have to explain the same issue to all their employees. They are good to go with one such tutorial, especially when working remotely. Similarly, you can use this feature to enable instruction videos for customers or users in different languages!
As they say, the possibilities are endless.
Reporting Errors Or Bugs On Your iPhone
You have been stuck with a function that seems to work on your friend's phone but not yours. How do you explain it to the support team? Simple! Screen record on iPhone and give an exact idea of the error or glitch.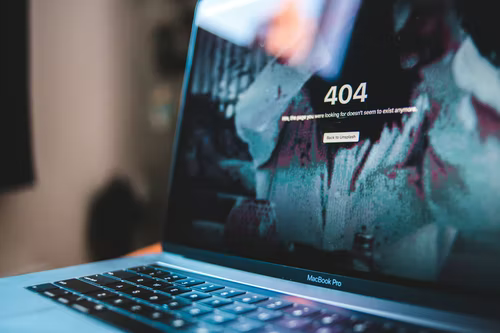 Not only is this convenient for users, the people who will be sorting the issue can also refer to the screen recording. This reduces the occurrence of similar interruptions for users.
Having Content Stored For Future References
May it be a webinar or a vital class lecture that you cannot pay attention to at that moment, screen recording can be a messiah.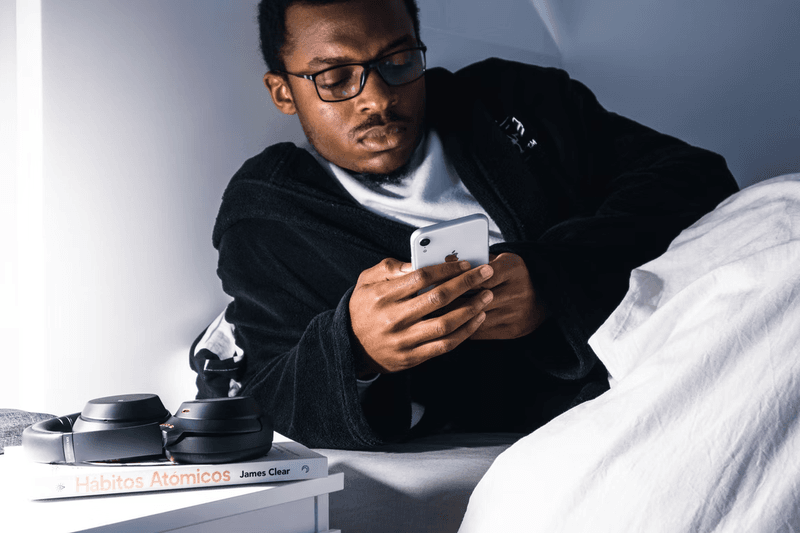 Though this may come with its own set of barriers, having important material stored for future references is impressive. You can tap in and revise at any time. Or conduct a deeper analysis of the pre-recorded discussion at your pace. Even professionals can use this feature to attend sessions in their comfort.
Personalized Videos For Digital Marketing Campaigns
Marketing today is all about personalization. The closer you are to your audience, the more they will choose you, trust you and stay with you. And screen recording is the perfect way to craft a personalized video wherever you are in the world. Therefore, you can offer customized solutions for your digital marketing campaigns with your iPhone.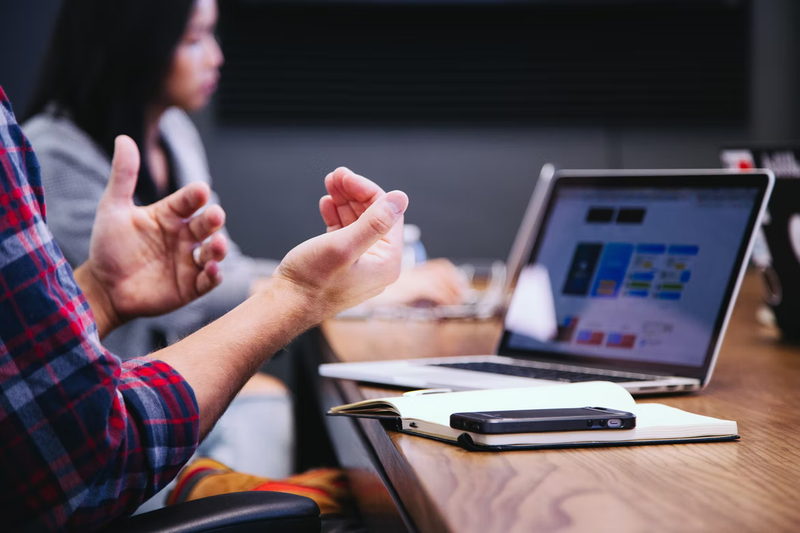 Not to forget, personalization is not limited to business uses. For example, you can create class recordings for different students online. In addition, you can design content for multiple channels in your marketing funnel. And this is only the tip of the iceberg.
If you notice carefully, for all the uses mentioned above, the duration of the videos can be a crucial factor. Wrapping up to see the recording was paused midway can be frustrating. Hence to avoid such instances, it is essential to know how long can you screen record on iPhone. But first, let us walk through the steps of screen recording on an iPhone.
How To Screen Record On iPhone?
To begin with, first, you need to add the screen recording icon to the iPhone's control center. Next, press the Settings button, open Control Center, and hit Customize Controls. Next, click on the plus icon in green beside the Screen Recording feature. This enables the Screen Recording button to be accessed directly from the control center.
Afterward, you can screen record on your iPhones by simply:
Swipe the Control Center down from the upper-right end.
Hit the Record Button. A countdown appears, which turns the white circle of the screen recording icon to red. Thus, indicating that your screen record is underway.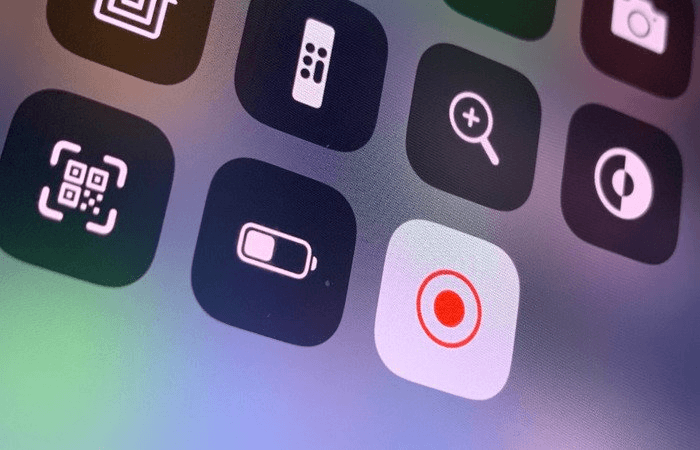 Once done, you can end your screen record on iPhone by reopening the Control Center from the upper right end. And then tap the same Record icon. The icon then returns to its gray color, meaning that the recording has stopped.
Otherwise, you can:
Hit the red bar from your home screen, which appears at the top-left edge of your screen.
Press confirm to finish the recording.
How Long Can You Screen Record On iPhone?
Let's just get the fact straight: there is no time limit to screen recording on iPhones. But the recording will only proceed as long as it fits the memory on your device or cloud space.
To experiment precisely with how long you can screen record on iPhone, keeping the concerning factors constant is mandatory. Henceforth, fully charge your iPhones and save sufficient space to store the final file.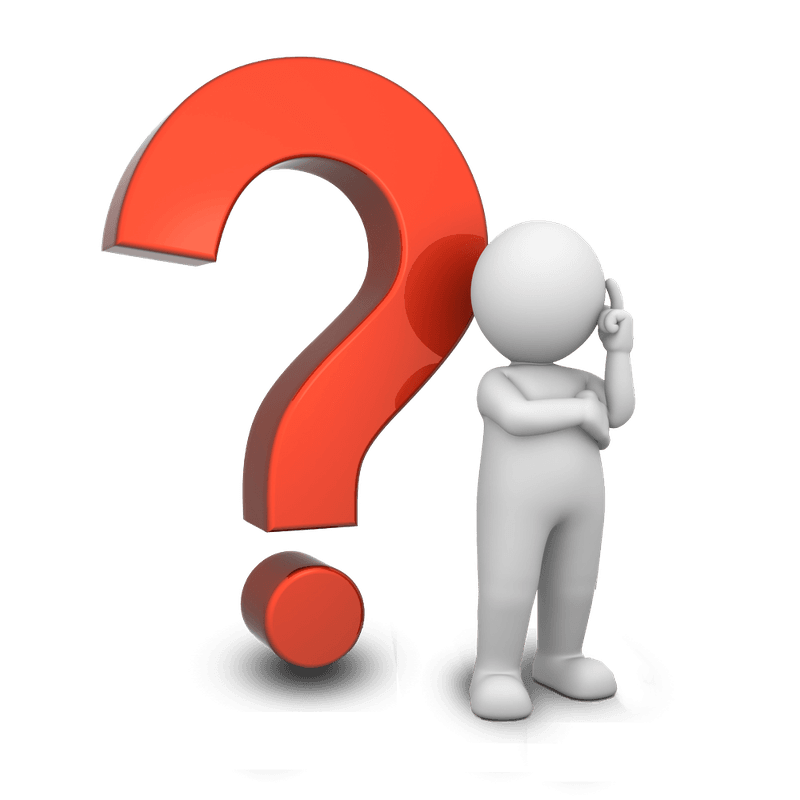 However, you will notice that your video will be saved and intact when you switch on the device again despite battery drainage. An easy way would be to keep your iPhone connected to the charger and then work, but it works fine otherwise, too. Just pause it for some time and re-charge it before further use. Also, it's best to avoid screen recording by draining the whole battery. Even though you might find the video later, it is not ideal for your device. Moreover, there is always a slight risk that the screen will not be adequately recorded.
Maintaining Enough Space
This is especially true if you do not know precisely how much space your final file will be. Or how many times you may have to re-take the recording. Therefore, it is best to have as much free storage as possible. Furthermore, since there is no official time constraint to screen record on iPhone, your screen record should continue as long as available space.
Despite the idealistic situation that appears, it is essential to note that there have been complaints from iPhone users about screen recording. They reported that without any apparent reasons, the screen recordings stopped midway. You might especially face this if your device is overheated, which is why it is best to avoid recording screens for a long time. Or when connected to the charger.
Why Can You Screen Record For So Long On iPhone?
Because the inbuilt software is designed for unlimited screen recording, the determining factor here is the storage capacity of your iPhones. Available from 32GB to 512GB, your iPhone will screen record proportionately to its capacity. Over time the screen recording feature of iPhones has evolved. The size of screen recordings increased by multiple times. Significantly, for high-resolution videos, the size magnifies to quite an extent.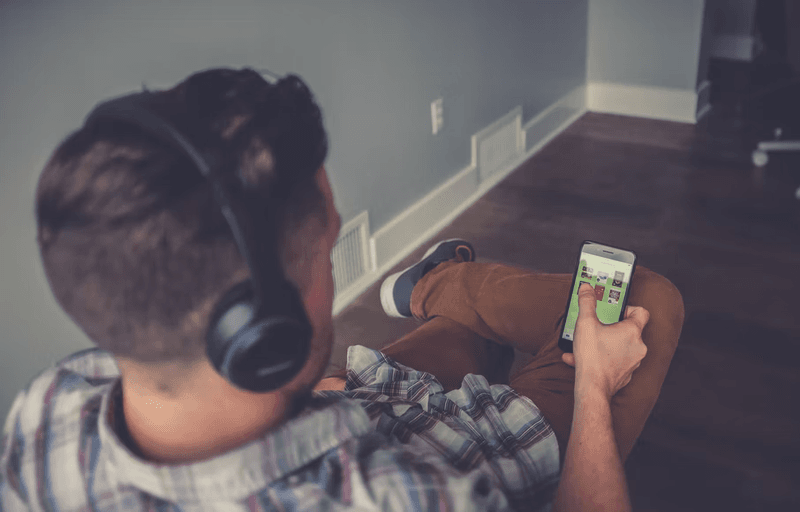 On that note, it is essential to mention that larger files tend to be chunkier. Hence storing the video or sharing it is more complicated. Also, a longer video often loses its essence to viewers. This is because the video takes more time to load, and hence audience move on to the next stream available. Therefore, it is wiser to keep the recording short or edit the content before sharing. This can include trimming the unnecessary reels and so on so forth.
Nonetheless, if you do not want to shorten the video, you can resize the high-detailed files by adjusting recording settings. But the trade-off here is a lower resolution output.
External Software To Screen Record On iPhone
Another aspect that users should remember is that how long you can screen record depends on certain limitations. For instance, if you are using software, it may come with certain time restrictions. Then comes platform constrictions when you are about to share the content.
Now, you might wonder why bother with external software when iOS offers such extensive features already! But as the article discusses, ensuring proper storage space alongside maintaining a high resolution can be a challenge for professionals. Hence, using an external platform may make the process hassle-free.
However, choose a software that offers more than its limits, and you should be good to go. Some of the key features to evaluate which software to work with include:
Complete freedom to record whichever area you want in the video alongside the option to record the entire screen.
Easy to use, intuitive, and interactive interface.
The ability to add a webcam capture alongside the screen capture.
Both microphone and system audion input system
Excellent customization options and video sharing ability.
Collaborative workspace for teams to work together.
Here are some of the top screen recorders to screen record on iPhone:
1. VideoSends
Wondering where to find all the above features and more? Then we say, VideoSends!
With unlimited space, camera, and screen record options, along with live sharing, you can complete more in less time. It is, in fact, a platform that shows less is more.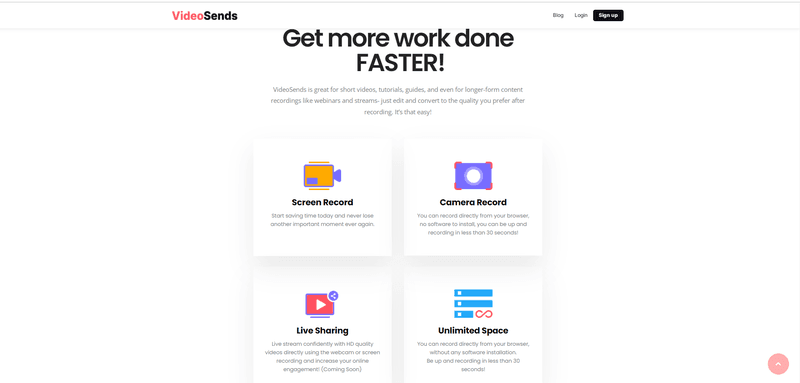 With a friendly interface and intuitive workaround, VideoSends comes with numerous customization options. But the possibilities are not overbearing. In addition, they offer a free trial, so check out their services on the VideoSends website if you are interested.
2. ScreenCast-O-Matic
One of the best screen recorders for mobile screens, ScreenCast-O-Matic offers extensive support on multiple platforms. This has brought the particular software to the attention of the users.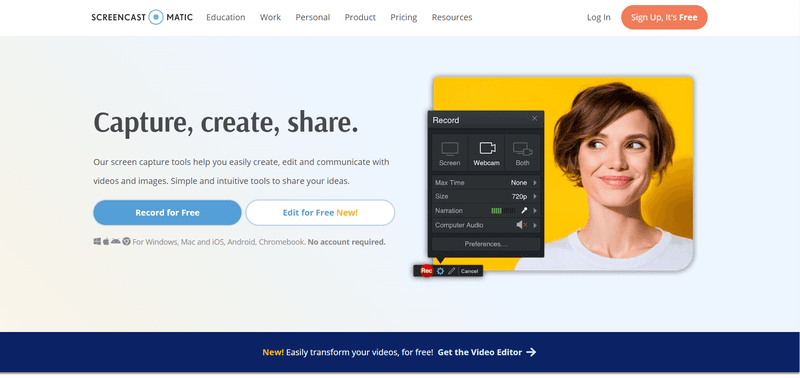 You can use the application with quite a few features and work without even logging in to your account. It also offers simple editing options, and you can share the content online directly, even when using the free version.
3. TechSmith Capture
A part of the popular video editor "Camtasia," Techsmith delivers quality and precision. It's pretty simple to use and offers an integrated library to organize your content.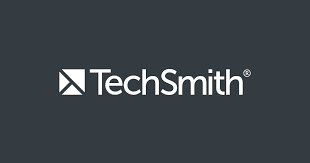 Also, the platform lets you edit videos by transferring the content to Camtasia, and hence, it's a two-in-one deal. You can record more than one screen and easily create demonstration videos.
Final Thoughts
Screen Recording builds an easy path to communicate better rather than only depending on texts or multiple screenshots. Moreover, incorporating the videos with webcam recorded portions can take your creations to the next level.
Therefore, screen recording on iPhone can make lives simpler, from teachers to YouTubers, students, marketers, or virtually anyone. But being stuck in the process can be draining, especially if you do not have the luxury to rerecord multiple times.
Henceforth, how long you can screen record on your iPhone is an essential factor to neutralize before proceeding. Keep an eye on the storage and battery on your iPhones, and it should not be an issue. There is no limit on the recording screen on iPhone.
However, for someone who relies on content creation regularly, keeping tabs on contributing factors like available storage may not be the easiest way. Thus, if you are looking for a simple solution to not only record but create polished content for your field, your one-stop solution can be VideoSends!
The pros of using external software to screen recording on an iPhone can be pretty lucrative. And who makes a better offer than a multipurpose platform that lets you create, edit, and share videos with a few simple clicks! Customize your videos and collaborate with your team all at the same place in real-time with VideoSends.
Sign up today and see the results for yourself!