How To Screen Record On FaceTime With Sound- A Complete Guide
It is no surprise that FaceTime has revolutionized how we choose to communicate. Though it can take some practice to operate the app on different interfaces on different devices, its applications have found a way to exceed expectations. On such aspect can be screen recording the FaceTime calls. If you are also looking to hold on to those precious moments with your family away or document an important meeting, screen recording is your answer. You might struggle with how to screen record on FaceTime with sound. We have your back! The article covers a complete guide to help you guide through this process on multiple device interfaces. With just a few simple steps, you will have this skill up your sleeve too!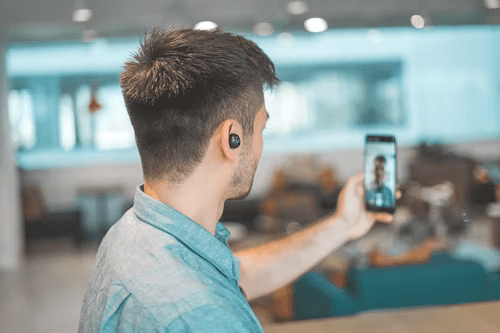 Table Of Contents
What's The Fuss of Screen Recording on FaceTime?
TLDR
Screen Recording is a common phenomenon in this day and age. Important meetings, events, or even personal moments may need to be recorded. What better way of communicating through video than with the FaceTime App?
However, since Apple imposed restrictions on screen recording, the practice may require a workaround to function mainly if users want the recordings to be audible.
Hence, the article covers the complete guide on "How To Screen Record on FaceTime with Sound?" on multiple readers.
There have been steps provided for different interfaces and Android devices. However, often, a simpler solution lies with video recording software. So what's The Fuss of Screen Recording On FaceTime?
You might be wondering what might be the cause of screen recording on facetime. However, its uses can be pretty far-reaching.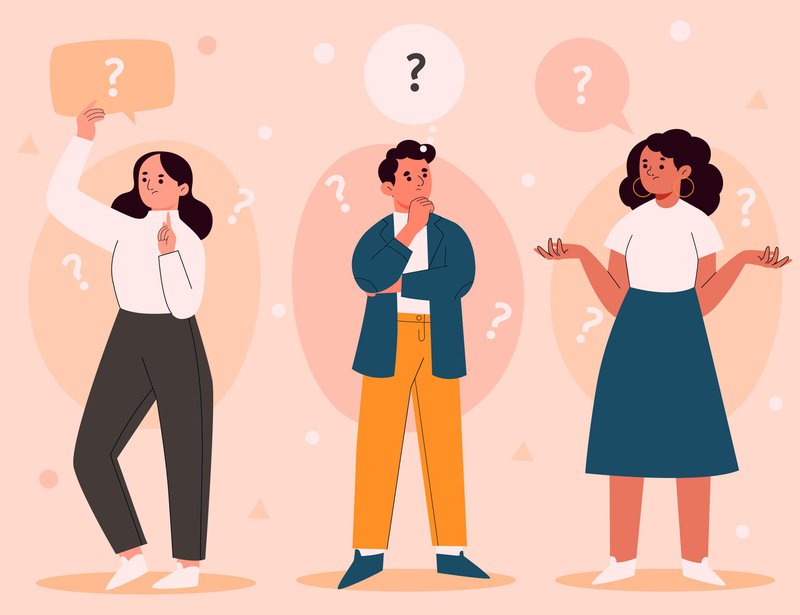 Keeping privacy concerns in mind, Apple does not offer an integrated recording software for screen recording on FaceTime. But that doesn't mean you can't find a workaround. Since its inception, the iOS feature has served multiple purposes to users. Mo over, FaceTime serves as an exceptional tool to support professionals in their everyday interactions.
Hence, to summarize, FaceTime call recordings can be necessary for the following instances:
Keeping important businesses meetings recorded for later reviews. Thus can be critical for both emerging and established businesses
Interviewing and co-hosting shows for podcasts, YouTube videos, and virtually any content.
Preserving journalistic research or conducting academic and research content in the form of recorded videos.
Last but not least, keeping the precious moments spent on personal calls for a long time.
How To Screen Record on FaceTime With Sound: Mac Users
Best for screening group calls, owing to the large display. Mac users experience a high-definition video. Furthermore, the int face is extremely intuitive and quite easy to understand., Therefore, making the screen record on FaceTime easier than with an iPhone or iPad.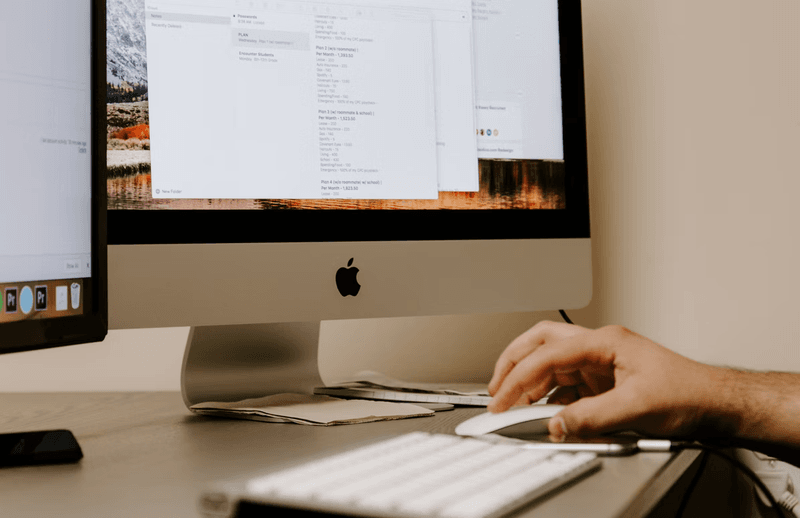 We have broken down the process into simple steps to answer the question: How to screen record on FaceTime with audio. With this guide, you should record the audio from a desktop or even the mic, if you will.
Interestingly, the Mac Mojave and Catalina versions are often embedded with the integrated tool that allows screen recording. Let's take a quick look at how you can put the internal recording system in use.
Screen Recording On FaceTime UsingMac'ss Internal Recording Feature
First, boot up the system, and launch the screenshot feature. Next, click Cmd+Shift+5, which will prompt the control center to appear at the bottom of your screen.
The control center houses different options, including screen capture and full-screen recording. In addition, it gives you the autonomy to select any specific screen portion or the entire screen.
In case you have multiple screen setups, avoid pressing the record button. Instead, press and hold the record button that will allow you to select your desired screen.
Moreover, Mojave and Catalina resolve the screen record on FaceTie with sound. These versions let you record one particular window. You don't have to worry about the audio. Capturing the screen, first, open FaceTime. Then, hit the second icon from the capture tool control center.
Now that you are set tap on the"Options" button. Hence, you will find a list of additional options from the dropdown tool. Therefore, enabling the audio or mic, you can record the sound.
Choose the Built-in Microphone choice. Keep in mind if you don't check this option, your video will be recorded without sound.
Hit the "Record" button, and your screen recording is underway. On the top, you will see a small "x" button appear. If you want to stop the recording, press this button. However, if you don't want to use a mouse, press shortcut Cmd+Shift+5 again. Then it will get you a top key right in the control center.
Over and out. Now you can find your recorded session in your Film/Movies Stack. You can easily access the location from your Desktop.
Record FaceTime Video and Sound with QuickTime
If you do not have the application available on your Mac's Menu Bar, a simple alternative can be to record FaceTime videos with QuickTime.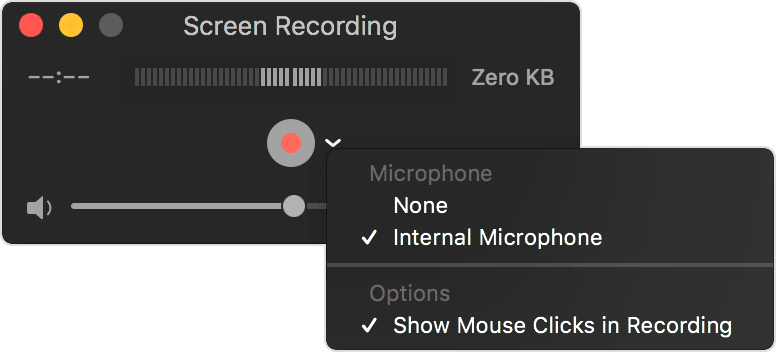 If you don't have the app in your Menu Bar, you must press the Cmd+Space bar. It'll launch the search box, where you will need to enter QuickTime Player.
Hit Enter and a new dialog box will appear. Press Cancel. On the Taskbar, you will need to click on the File tab. It'll give you a drop-down menu to click on New Screen Recording.
A compact dashboard will appear up where you will get a record button. Now if you want to record the full screen, hit the red button and click anywhere on the screen.
However, if you want to record just a particular section of the screen, you can always use your mouse to make a selection. QuickTime Player will only record that particular section of the desktop.
To ensure that the audio is recorded, click on the arrow right next to the recording button.
Launch FaceTime and make the call. Once done, you will need to press the Stop button on the Taskbar.
Once stopped, a new dialog box will prompt you to name the file and select the path where you want to save it.
How To Screen Record On FaceTime With Sound On iPhones?
The user frequency of iPhone and iPad is greater than Mac users. Though Apple offers a built-in screen recorder for versions of iOS 11 and later, the tool is yet to offer a smooth customer experience. Despite the flawless screen recording feature, the tool faces disruption when recording the video with sound. Moreover, this recording tool fails to record sound for multiple applications, including FaceTime.
So, does that mean you can't screen record on FaceTime from your iPhones? We have tried to cover everything to learn how to screen record on FaceTime with sound if you are an iPhone user.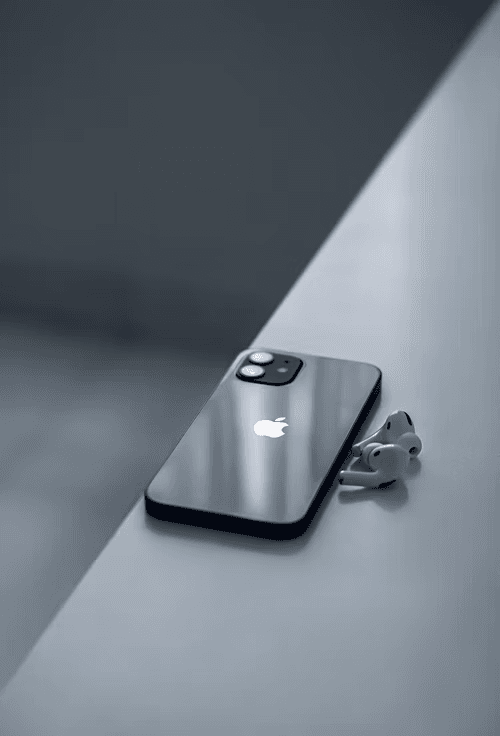 Prep Time
With iPhones, you have to do a quick prep before starting the actual process This includes getting the record button in your iPhone's control center. To enable this,
First, visit your Settings app and find the Control Center tab below. Next, press on the Control Center button, and you will find a tab to "Customize Controls."
Now you have the entire list of available tools and applications that you can choose to add to your iPhone's control center. You can also remove the ones by tapping the (-) button next to the apps. And the screen recording feature by pressing the green (+) icon next to it. Sitch back to your Home Screen, and we shall look at the process itself.
Steps: How To Screen Record On FaceTime With Audio?
Launch the Control Center by swiping it down from the top-right of your home screen. The Control Center shall show you the Screen Recording button with a white circle icon.
Tap on this icon. This will prompt a 3-second timer for you to prepare. You will see the white circle will turn to a red indicator on the top left, showing that your screen recording has started.
Open FaceTime and start the call. The screen shall start recording immediately. To stop the recording, hit the Control Center open, and tap the screen recording button again. Your recording will be stored in the Photos app.
You need to follow an additional step for screen records on FaceTime with sound. First, press and hold the screen recording button to find the icon from the control center. This prompts you the option to turn on your microphone.
Similarly, as you tap the icon, it will turn red. Hit start recording, and your video will be recorded with the sound from your microphone.
Note that the tool may sometimes not function smoothly when the call connects, so prepare to be patient.
Can You Screen Record FaceTime On Android?
This may come as a surprise for Android users, but Apple devices no longer bind faceTime. As a result, only PC and Android users can now FaceTime their interactions with one click. However, it is important to remember that you won't be able to start the call directly from Android Deviceh Rather, the iOS users send you the link to FaceTime call through any device. And you can join the meeting by simply clicking on the link, subsequently recording the call if you need to.
Also, currently, only the Chrome browser supports this extended support to Android users. You can start the call by the following process.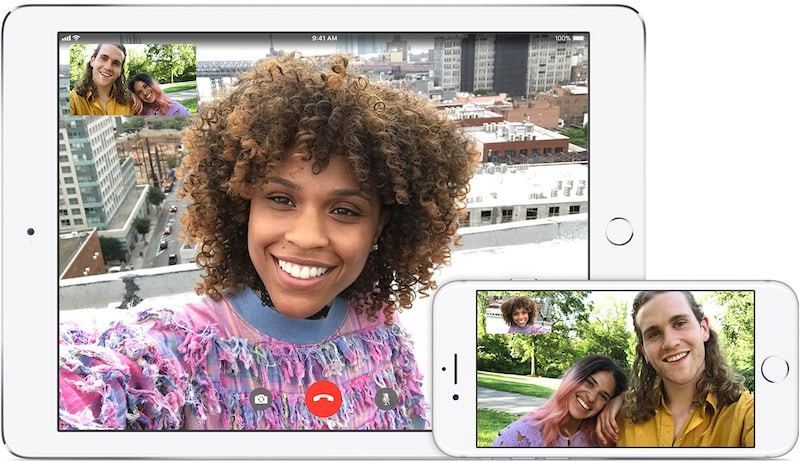 As mentioned above, the first step requires you to send an invite from your iPhone or iPad or ask anyone using iOS devices to send an invite.
Suppose you are sending an invite to a different android device. Hence, first, you have to launch the FaceTime app on your iPhone or iPad.
Select "Create Link" on your FaceTime app window. Consequently, share this link through your desired communication mode.
Now your Android device can launch the link in Google Chrome A
Similarly, if you are a Mac user, the process receives the same.
But then how to record screens on FaceTime from Android devices? Well, that's what we will cover next.
Screen Recording On FaceTime With Sound On Android:
The good news here is that there are numerous screen recording apps on Google Play Store that let you screen record FaceTime calls, And the process is as simple as it gets. Just download the screen n recording app and initiate the recording once you have joined the call.
Screen Recording Apps: How To Screen Record On FaceTime With Apps?
There are tonnes of options to help you record FaceTime calls on Android. This can be through apps. We have mentioned two such apps for you to start with. Both of them record screens on Android devices with sound.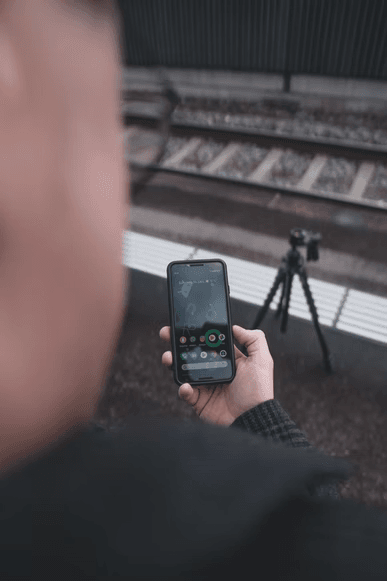 DU Recorder
A free application, the DU Recorder, can be downloaded from the Google Play Store. You can record HD videos and access basic editing options, like trimming the ends of the videos. Furthermore, the editing options here enable you to make GIFs from your recording and share the recordings online on social media platforms.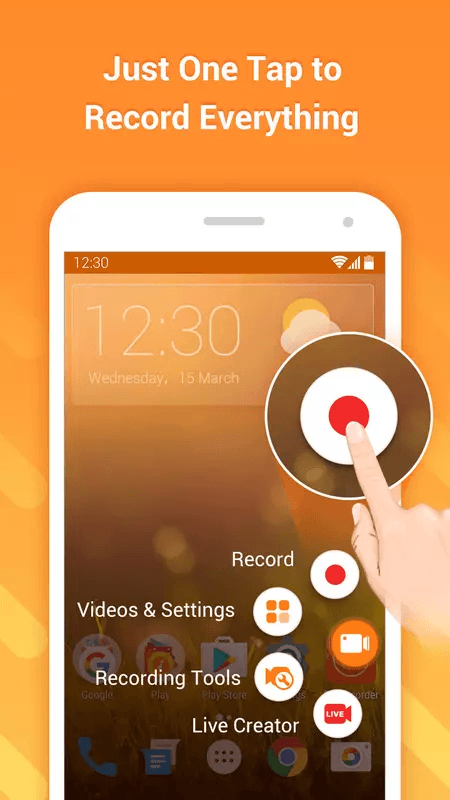 Moreover, you can change the recording settings alongside frame rate adjustments to improve your recording quality; However, this app only allows external sound to be used as input.
AZ Screen Recorder
AZ screen recorder supports recording audio internally from your android device. Moreover, the free app action allows screen recording up to 1080p without time limitations.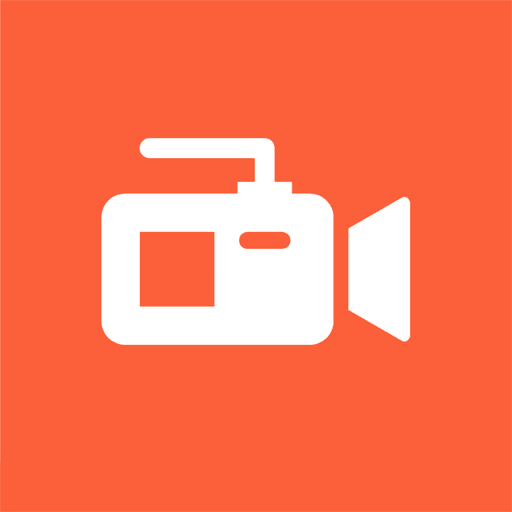 AZ Screen Recorder also comes with a Facecom to support video recordings like capturing interviews. It also has some editing g options to polish the content and lets you share online directly.
Screen Recording On FaceTime With Sound Using Software:
Honestly, the change in the methods for different devices may sometimes be overwhelming. This is where Software steps in effortlessly. Some of the main advantages of using software to screen record on FaceTime with sound include:
Better quality of audio and video recordings.
Faster online sharing access.
A more streamlined editing process.
If you are wondering how to choose the software to screen record on FaceTime, keep an eye out for the following features:
Extensive customization and editing options.
Integrative nature, that is, works well for team activities.
It can be used on multiple devices.
Let's share recordings, live or otherwise, from the platform directly.
How To Screen Record On FaceTime With Sound: FAQs.
Since we have covered an extensive load of information on this subject, it is important to address the FAQs Here are the most common queries:
Is It Legal To Screen Record On FaceTime?
Though the legality of screen recording on FaceTime varies in different states, the easiest way is to seek the other party's permission before recording. However, if suppose you cannot take permission, it's best to check the state laws and see if they require dual consent for recording. As long as you are aware of the law and well within it, there isn't any legal barrier for you to screen record.
Is The Other Person Notified If I Screen Record On FaceTime?
Fortunately, no. Though the other caller might be notified if you take screenshots, they won't know if you record the screen on FaceTime.
What Can Be Done If I Forget To Enable The Audio Function?
You have to rerecord it. Unless you do not follow the aforementioned steps and turn the function on, the audio won't be recorded. Neither will you be able to retrieve the sound. However, this is per inclusive if you want to add an external voiceover since the video file will be saved in your Photos app without any audio.
Final Thoughts
Since FaceTime facilitates instant communication with loved ones or your business's needs, there is no fuss about the process!
However, we have tried to completely break down the process to guide your dilemma regarding "How to Screen Record on FaceTime with sound?" In fact, you can have any device to screen record now.
But if you are looking for a platform that not only enables screen recording on FaceTime with sound in the same way for all interfaces, we suggest trying out third-party software. One of the best video recordings and sharing platforms is VideoSends, With ex remedy interactive features and complete flexibility. So you will have the easiest recording experience and an enriched one.
Not to mention, the platform accommodates team collaboration for your businesses. It also has options like live sharing, which comes with unlimited space and tonnes of customization options. So check out the website and Get Started with your free trial today!